The Impys
Brand and communications
2021
The second edition of the Impys —the awards that celebrate the best creations of the year in Dreams— was a complete overhaul of the original show. Brand, visuals, video and graphic assets were repurposed and taken to the next level.
︎︎︎
When I created the brand last year we weren't sure about the direction it would take in future editions. The logo aims for a sophisticated look but remains open to different styles to allow for iterations in years to come.
To build hype for the event, I created a 1920's style invitation, showcasing the beautiful architectural work of my friend

Theo

.
The whole event took elements from the art déco movement, mixed with neon lights and whimsical imagery inherent to the Dreams aesthetic.
︎︎︎
I made sketches for the trophy design and a model sheet for my artist friend Dan to sculpt it later in Dreams. After that, we had them cast and laser printed, before they're sent to their worthy winners.
︎︎︎
︎︎︎
Lots of assets were needed to communicate the event on social media, allowing the brand to be expressed in different contexts.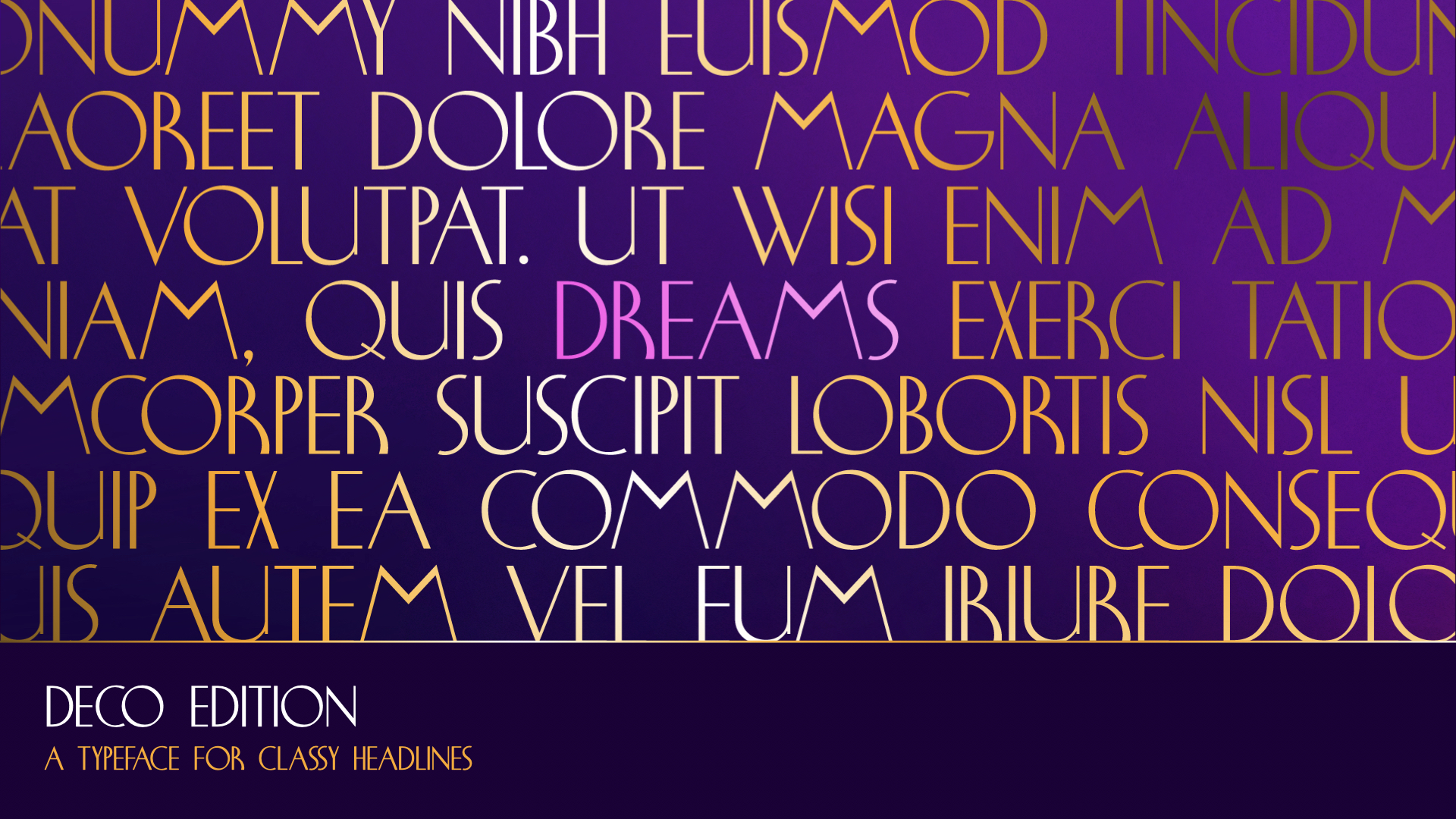 Like in other Dreams events, a support typeface was explored to hit a specific aesthetic. Deco Edition had beautiful headline possibilities and helped us make the event fabulous and fun.
︎︎︎
︎︎︎
As an essential collectible in our game events, new Imps joined the roster and could be won for free by doing a fun quest in the Dreams Theatre where the Impys take place.
︎
Thank you!
If you liked this event brand, check out my work for Dreamscom or the Halloween Event.