Dreamscom
Brand and communications
2020
Dreamscom (short for Dreams Community Showcase) is a yearly game event in Dreams made in collaboration with the community. We designed a virtual space for creators to

showcase their upcoming creations

, with teasers, trailers and demos.
︎︎︎
The visuals are inspired from 90s tech conventions and arcades, with shapes resembling the thumbnails from the Dreams UI and a colourful palette built with four base purples and four contrast accents.
During the Dreamscom week, Media Molecule held multiple Twitch streams with development tips and announcements, just like in a real world games event.
︎︎︎
︎︎︎
Several graphics were needed like this showfloor guide, to serve as a map and directory for the hundreds of creators participating.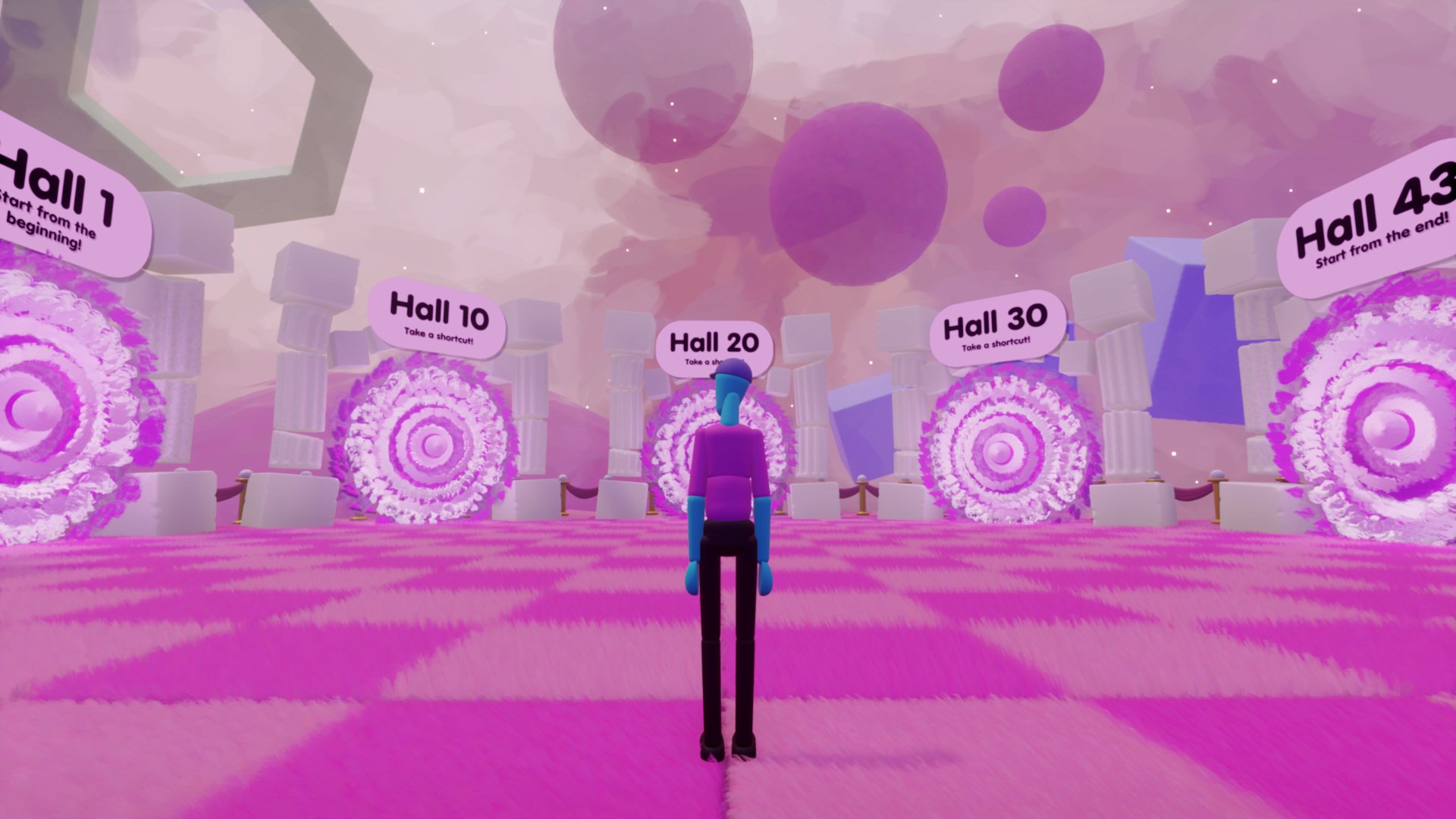 ︎
Thank you!
If you liked this event brand, check out my work for the Halloween event in Dreams or the Impy awards.